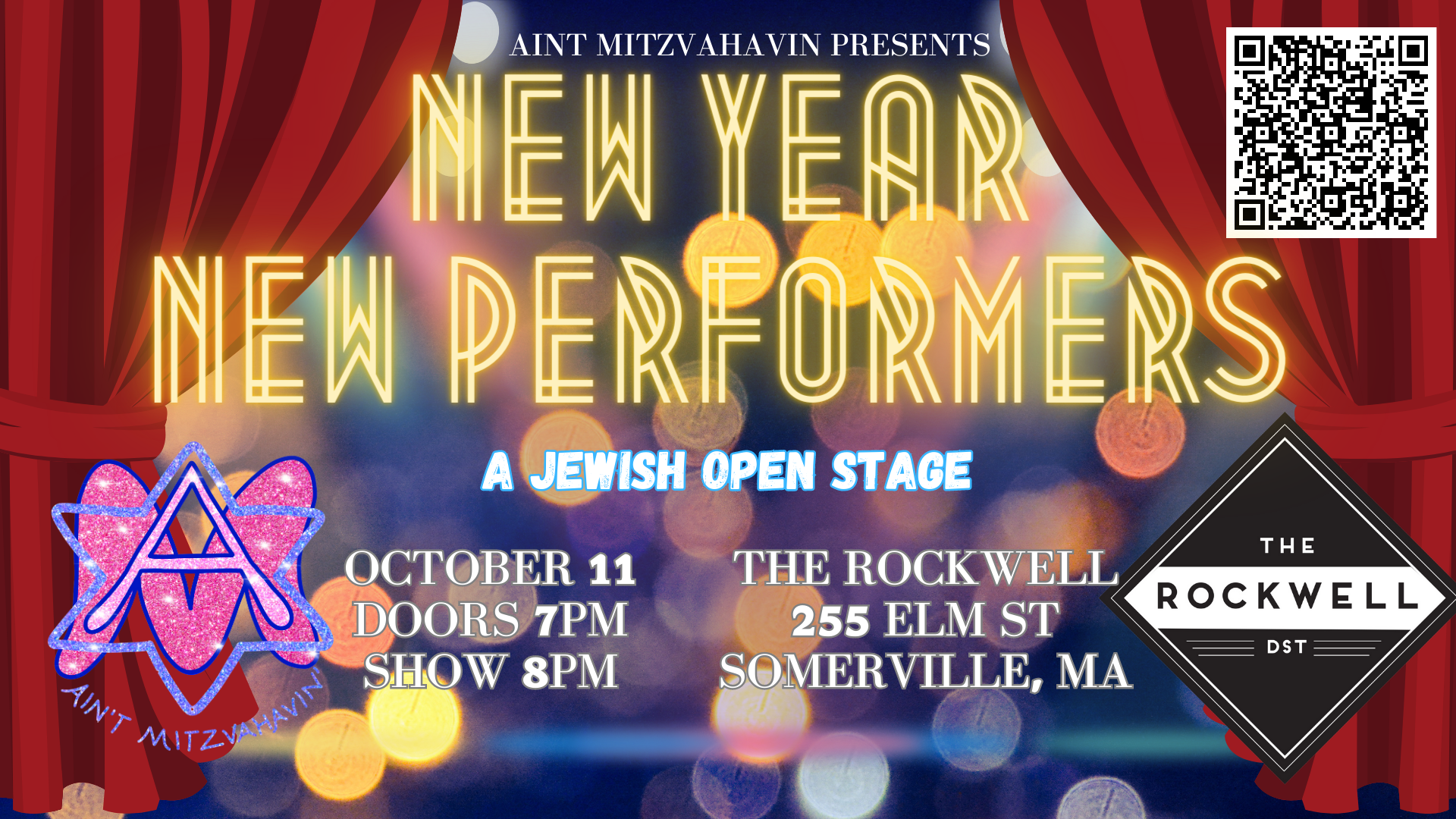 Join us for an unforgettable evening of talent and entertainment at the New Year, New Performers: Aint Mitzvahavin's Open Stage event! Get ready to be amazed by a diverse lineup of performers showcasing their skills and creativity.
Doors: 7:00 PM
Show: 8:00PM
Whether you're a fan of music, comedy, dance, or spoken word, this event promises to have something for everyone. Come and support these up-and-coming performers as they take the stage and showcase their passion. This is a unique opportunity to witness the birth of new talent and be part of their journey.
So mark your calendars and don't miss out on this exciting event. Grab your friends and family, and join us for a night filled with laughter, applause, and unforgettable performances at Aint Mitzvahavin's Open Stage!