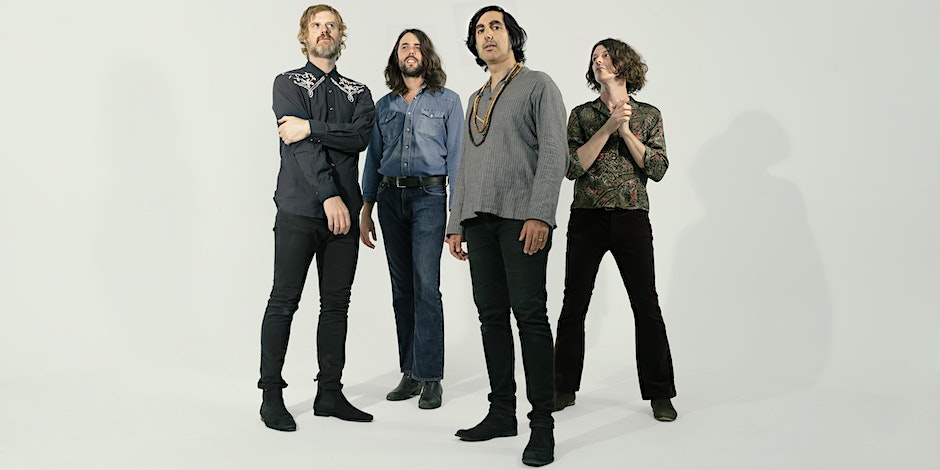 Presented by Get To The Gig Boston…
Elephant Stone!
With a remarkable journey spanning over a decade, Elephant Stone has established itself as a vanguard in the psych-pop universe. Under the inspired leadership of Rishi Dhir, the band has ceaselessly pushed the boundaries of musical storytelling. Fueled by Dhir's initial forays into music and elevated by his virtuosity on the sitar, Elephant Stone's compositions transcend mere melodies; they serve as profound meditations on loss, rebirth, and existential wonder.
The band first caught the public's imagination with their 2009 debut album, "The Seven Seas," a deeply introspective work reflecting Dhir's spiritual sojourns in India. This artistic journey only gained momentum, with subsequent albums highlighting the band's ever-evolving sound. Their 2013 self-titled release was a tour de force of psychedelic rock, while 2016's "Ship of Fools" swayed audiences with its pulsating synth rhythms.
With a keen sense for narrative, Elephant Stone has consistently tackled poignant themes. "Hollow" cast a stark, haunting gaze upon a planet on the brink of collapse, while 2022's "Le Voyage de M. Lonely dans la Lune" provided an intimate, French-language homage to their hometown of Montreal, capturing the pervasive solitude engendered by the pandemic. Set for release in 2024, "Back Into the Dream" teases a fantastical voyage, promising a tapestry of ethereal dreamscapes and introspective quests that bridge the waking and dreaming worlds.
Praise from international critics and collaborations with industry giants such as Beck and The Brian Jonestown Massacre have affirmed Elephant Stone's standing as a unique powerhouse in musical creativity and emotional depth. Echoing this sentiment, Dhir insightfully remarks, "As long as there's Rishi, there's Elephant Stone." Embark on an enthralling journey with them, where celestial visions and grounded realities converge in a captivating harmony.
******
Doors at 6:00pm
Show at 7:00pm
Ticketing: General Admission | $15 in advance; $18 day of show | ALL AGES
Accessibility: The Rockwell is wheelchair accessible.